APTOS, California
Take a tour of the Aptos Village, Rio Del Mar and Seacliff State Beach.
Nestled between picturesque mountains and the endless ocean, midway up California's scenic coastline, you'll find a community built on small-town values and big-time dreams. Aptos is seven square mile area in Santa Cruz that is comprised of several small communities, including Aptos Village, Rio Del Mar, and Seacliff. "Aptos" is also an Ohlone word meaning "the meeting of two creeks" because this combination of communities is located at the joining of the Aptos Creek and Valencia Creek.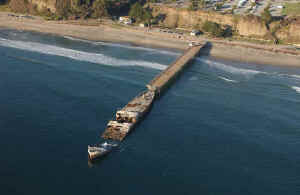 And the area's curiosity piece, the famous cement ship "Palo Alto,&quot sits off Seacliff State Beach, between the two largest cities, Santa Cruz and Watsonville.
Aptos has grown out of what once was a quintessential Western town, once consisting of more than 6,000 acres of cattle land that was later developed into a small waterfront town in the mid-1800s with the construction of a wharf, general store, and lumber mill. Aptos Village Square is now located on the site of the original small town, reminding all 9,000 residents of the quaint beginnings and big-time dreams of the town's first inhabitants.
No longer a small town, Aptos is now home to Cabrillo College, Seacliff State Beach, The Forest of Nisene Marks State Park, Seascape Resort, and plenty of shopping developments.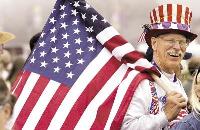 Recreation
When residents aren't participating in community events, including the notable "World's Shortest Parade," which takes place downtown each Fourth of July, you can find them enjoying the town's many beaches, freeride biking, and skateboarding. Seacliff State Beach and The Forest of Nisene Marks State Park are also popular destinations for visitors from around the region.
Schools
There are three elementary schools for Aptos residents, including Valencia Elementary, Rio Del Mar and Mar Vista Elementary. Aptos has one junior high school - Aptos Junior High School. There is also one high school - Aptos High School. Residents can also opt for private schooling options, which include Santa Cruz Montessori School and Aptos Academy. Cabrillo College is also located in Aptos.
Demographics
There are about 9,000 residents living in about 4,000 households throughout the seven square miles that compose Aptos. About 19% of residents are under the age of 18, about 7% are between the ages of 18 and 24, about 31% are between the ages of 25 and 44, about 29% are between the ages of 45 and 64, and about 14% are over the age of 65.
The median household income in Aptos is about $62,000.