SOQUEL, California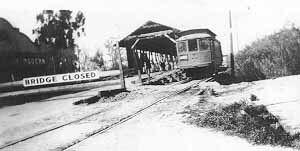 The 5,000-person city of Soquel occupies just over one square mile of California's coast in the County of Santa Cruz and is situated low in the hills along Soquel Creek. While comfortably nestled amid the rolling California hills, Soquel residents enjoy a quiet small-town atmosphere amidst some of California's most beautiful State Parks.
Soquel is centrally located on California's coast and is about an hour's drive or less from San Francisco, Sacramento, Fresno, Las Angeles and Reno, Nevada.
Recreation
When they are not enjoying biking or picnicking in Lions Park, Soquel residents enjoy spending time on the sandy beaches of Monterey Bay, where they may participate in surf sports, sailing, kite-flying and more. Hiking is also popular throughout Soquel's rolling hills and environs.
The small town boasts of an active dining scene and nightlife, with much activity occurring in nearby Capitola. The area is popular amongst tourists, who travel to Santa Cruz for the sunny beaches, quaint shopping districts and one-of-a-kind vistas.
Demographics
The city of Soquel has about 5,000 residents that occupy its square mile of land. About 25% of the residents are under the age of 18. About 32% are between the ages of 18 and 24, 25% are between the ages of 45 and 64 and 10% are aged 65 or older.
The median household income in Soquel is about $60,000.
Did You Know
According to a local tall tale, the town name "Soquel" came about when a bartender yelled "Soak Hell" to a bar goer. In actuality, the name Soquel comes from the Soquel Indians, who were native to the area.
Downtown Soquel is known for its flooding due to its low-lying geography and proximity to Soquel Creek.