AUGUST 2023
California could pay homeowners to build tiny homes.
According to an article from Business Insider, California is planning to pay homeowners to build housing in their own backyards, thanks to $50 million in the state budget to incentivize more people to build accessory dwelling units, also called ADU.
It's a revival of a previous program that distributed funds through 2022, aiming to increase ADU construction amid a housing shortage in the state. Through that previous program, homeowners received grants of up to $40,000 to develop at least one additional housing unit on their property.
Things to remember before closing on that new home purchase.
If you're about to close on a home, making major changes to your finances could derail the closing process, and even prevent you from getting a mortgage. For example, don't make a big purchase including a car, or furniture or appliances because it can affect your credit score. Opening a new credit card or closing an existing one can affect your standing, too.
Another major mistake to make is changing. Mortgage lenders examine your employment history for consistency, and providing additional documentation on employment to a lender can delay the closing. Don't take out a personal loan or co-sign a loan for someone else. This is an exciting time but remember, just stay calm and don't disrupt your finances in anyway until after that closing day comes.
Why so much migration from the Bay Area to Sacramento
The Bay Area exodus may be mostly a myth, but the trend of people moving inland, leaving coastal metros in search of more space at better prices, is growing. There are more people moving to Sacramento from the Bay Area than anywhere else in the country, according to Redfin data. In 2020 alone, migration between San Francisco County and Sacramento County grew 70% from the previous year, a CBRE report concluded. The Sacramento region is projected to grow another 4% in the next 5 years, largely buoyed by this continued migration.
All the new transplants are having a significant impact on Sacramento's population, which grew 26% between 2000 and 2019, according to census data. The Bay Area's grew just 14.6% during the same period. A recent study conducted through a collaboration between the University of Southern California, Occidental College, and UC Davis suggests increased migration could even be creating a "megaregion," breaking down barriers that traditionally separated the coastal cities of the Bay Area from the inland region around Sacramento.
The "megaregion" and the resulting demographic shifts will have an outsized impact on traffic and infrastructure, creating new needs for California's future. The percentage of people "supercommuting" defined as a commute of more than 50 miles has grown from 17% in 2008 to 20% in 2018. That percentage grew in every Central Valley County studied and is likely to continue as high-wage earners with jobs centered in the coastal metros seek larger homes inland.
The issues are not limited to Sacramento and the surrounding suburbs, research suggests the megaregion could stretch all the way to Fresno. Past Sacramento, people are also spreading out to surrounding El Dorado and Amador counties, where they will likely face challenges, they're not prepared for, like managing their land for increasing wildfire risk.
What to know about Fire insurance policies moving forward
With nearly 500,000 California homes worth a combined $268 billion under serious risk from wildfires, and the issue growing more acute with each passing year, insurance companies are ramping up prices or outright refusing to renew policies in fire-prone areas.
Due to wildfire risks in California and an increase in construction costs, insurance companies are forgoing the issuance of new policies, increasing premiums, and making finding and maintaining coverage in many areas of the state more difficult than ever.
California population to remain the same thru 2060.
After adding residents for nearly its entire history, California can expect its population to remain roughly the same through 2060, new projections show, in a trend that would upend previous predictions and threaten the Golden State's status as an economic powerhouse. The forecast from the state's finance department comes on the heels of three years of unprecedented population declines totaling about 1%, as residents fed up with high housing costs and other quality-of-life concerns fled California in droves.
A decade ago, the finance department had projected the state population would maintain its upward trajectory, reaching about 53 million people by 2060. But after accounting for factors including declining births, aging residents and more people moving away in the years leading up to and during the pandemic, officials now project the population will hold steady at around 39.5 million. "Adding those numbers has shown a reality that's different than what we expected," said Andres Gallardo, a demographer with the state.
For instance, birth rates - already dropping for years - fell drastically during the pandemic, meaning that 20 years from now, fewer residents will be at the age to start having children. A stagnant population could mean a shrinking labor force as the state fails to replace retiring Baby Boomers, potentially resulting in a flagging economy mirroring the decades long malaise from which some Rust Belt states are still struggling to emerge.
The core Bay Area counties are expected to see their populations remain mostly flat over the next four decades, according to the forecast. Even so, Stephen Levy, director of the Center for Continuing Study of the California Economy in Palo Alto, said there's optimism the state's tech and clean energy sectors, along with other engines of the California economy, will still attract workers. Essentially, a no-growth population projection assumes that we fail miserably in producing more housing.
Let's look at a local city and market...Campbell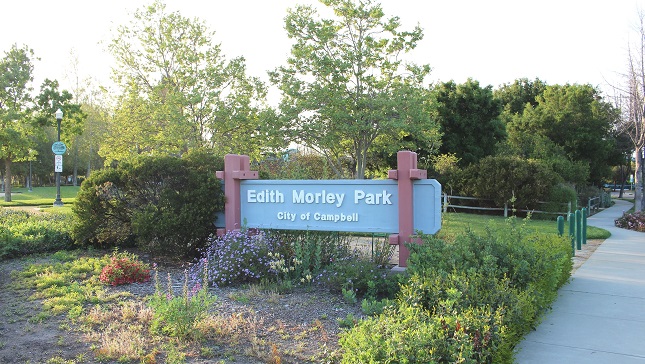 Campbell is a city in Santa Clara County, California, in the San Francisco Bay Area. As of the 2020 U.S. Census, Campbell's population is 43,959. Campbell was incorporated as a city in 1952. The city then grew rapidly as orchard lands disappeared, tract by tract.
The city was founded by Benjamin Campbell (1826-1907), after whom the city is named. Benjamin came to California in 1846 with his father, William started a sawmill in Saratoga, and surveyed the cities of San Jose and Santa Clara. In 1851, Benjamin bought 160 acres in southern Santa Clara Valley and cultivated hay and grain on it. This area later became Campbell's historical downtown core.
In 1878, Campbell sold his land for $5 an acre to a railroad company. By 1887, the first subdivision was recorded west of the railroad, from Campbell Avenue to the spot where the Water Tower Plaza now stands. In 1888, The area became the center for shipping fruit grown in the surrounding area, and within a short time, the drying grounds and canneries made Campbell an important rail center. By 1892, the Campbell Fruit Growers' Union became a well-known cooperative with its 17-acre drying yard. J.C. Ainsley Packing Company, Hyde Cannery, and Payne Cannery were the main fruit packing companies.
Statically, Campbell has only grown 12% in population over the past 20 years. The median price for a single-family home has risen from $556,000 in 2003 to $1,900,000 at the end of 2022. The number of sales for single family homes was 420 in 2004 and declined to 205 in 2008 and ended 2022 at 247. The months of inventory which typically shows whether it is a buyers or sellers' market, was 2.2 months in 2003 and rose to a high of 5 in 2009 (recession) and is currently 1.4 months.
Tune in next month where I will preview another city. Any suggestions?
Comparing June/July 2023 for Santa Cruz, Monterey & the Bay Area
Comments: The proof is in the pudding, and these stats are portraying what has been forecasted and continuing to happen. New listings are continuing to decline, due to folks not wanting to pay the high interest rates, no place to go or prices still too high (who knows, or all of the above,pick one). As I have mentioned previously, Santa Clara County usually is an indicator of sales and here we see pending sales are down almost 23%. Median price increased in Santa Cruz and Monterey mostly due to lack of inventory but days on market increased again. This seems a bit out of whack to me as the longer it takes to sell should indicate a reduction in price as in Santa Clara.  School starting and vacations ending should bring a significant correction to August. Will the Federal Reserve's FOMC members vote to resume tightening of monetary policy with another 25 basis-point increase in the Fed Funds Rate in September? How much more can the real estate market take before you see the economy reacting. Remember it is more than just buying and selling homes. (Display of MLS data is deemed reliable but is not guaranteed accurate by the MLS)