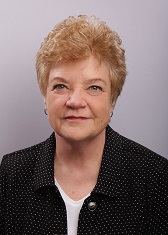 Carol VanAusdal, California Broker, DRE #01299747
I have lived in Santa Cruz County for over 35 years and have been a licensed California real estate salesperson for over 23 of them. the majority of my business comes via referrals from past clients but I enjoy meeting and making new connections every day.
Before becoming a real estate professional, I had been both a Buyer and a Seller numerous times. I remember that many times the agent seemed to care more about themselves than me, my needs, details, etc., and I vowed to never be that kind of agent. I understand how important it is to be a member of your Team. I believe that developing strong relationships is the key to a successful transaction and a lasting relationship.
Any client, whether buying or selling, are my top priority. I will allow them to keep up a normal day to day life and not miss a beat while I carefully manage & coordinate every aspect of the hectic real estate process. I am known for making this stressful and complicated process livable. My past clients have said I made the transactions seem effortless and I paid attention to the small things.
I pride myself on answering all questions, exploring individual timelines and preferences while getting to know you and your needs. I will be patient during the process and take the time you need, keeping you informed along the way.
One client gave this testimonial: "Carol has the knowledge, skills and attention to detail that are crucial for tough negotiations as well as compassion for her clients. She was always offering to help in any way she can and is a warm, down to earth and pleasant person. When I talk to other people about my experience they are always amazed at how smoothly and quickly the process went for us."
As an independent Broker, I am utilizing my education, experience and knowledge to connect with my past clients, make new ones and am looking forward to future clients in order to provide an extraordinary level of personal service, putting the client's needs before my own. Everyone needs to experience a high level of communication, integrity and the best customer service.
If you are thinking of buying or selling anywhere in the US, I would truly appreciate the opportunity to help you or anyone you know. I know that hiring a Realtor is a big decision and one where you have many choices.
Attention Buyers: Have spoken to a lender to find out what your qualification requirements are? Do you know what your budget can afford? If not, let me refer someone to you.
If you are just starting to look, let me provide current listings automatically to you based on the criteria you may need. This will save you time by actually seeing properties that are available now.
Having questions about schools, the community, or why you should live here? I have many resources available.
Attention Sellers: Do you know how the market is performing right now in your neighborhood or area? What are the current activity and sales statistics? Can I provide and individualized marketing plan to sell your home?
Why are you selling? What do you owe? When and where are you going to move? How I am going to sell your home? Why should you use me as your listing Broker?
These are all important questions, and ones that I can provide answers to along with a marketing plan to get your home sold for the highest price in the shortest amount of time with the least impact to your lives.
Please take some time and review some of my TESTIMONIALS and let us help you through the process.
This website is for you to use and help you familiarize yourself with the various aspects of home buying, home selling, financing, renting, investing and much more. Please don't hesitate to contact me. If I can answer a question, save your home or help you find a resource, I'm here to help.
To help educate my clients about the buying and selling process, anticipate obstacles and deal with any situation that may arise. To be committed to the values of honesty, loyalty and Fair Housing.
Real Estate Memberships
Member of National Association of Realtors
Member California Association of Realtors
Member Santa Cruz County Association of Realtors
Awards
Santa Cruz County Association of Realtors, Realtor of the Year, 2022
Keller Williams Realty, Bronze Sales Award, 2016-2017
Keller Williams Realty, Silver Sales Award, 2015
Keller Williams Realty, Bronze Sales Award, 2014
Keller Williams Realty, Silver Sales Award, 2013
Keller Williams Realty, Bronze Sales Award, 2012
Keller Williams Realty, Silver Sales Award, 2011
Keller Williams Realty, Bronze Sales Award, 2008-2010
Keller Williams Realty, Silver Sales Award, 2007
Womens Council of Realtors, Member of the Year, Santa Cruz Chapter, 2006
Keller Williams Realty, Silver Sales Award, 2006
Keller Williams Realty, Recruiting Award, 2005
Keller Williams Realty, Silver Sales Award, 2005
Keller Williams Realty, Referral Partner of the Year, 2005
Coldwell Banker Sterling Society, Top 14% of agents, 2003
Coldwell Banker Diamond Society, Top 9% of agents, 2002
Professional Designations/Accomplishments
Certified Real Estate Negotiator (CREN) 2023
NAR At Home with Diversity Certification (AHWD), 2023
NAR Commitment to Excellence (C2EX), 2022
Chair, Santa Cruz County Association of Realtors MLS Task Force, 2021+
Certified New Home Co-Broker, 2019
Nevada Real Estate Broker Salesperson License, 2015
Certified Negotiation Expert (CNE) Designation, 2014
Certified International Property Specialist (CIPS), 2014
California Real Estate Broker License, 2012
Internet Marketing Specialist Designation (IMSD), 2012
Short Sale & Foreclosure Resource Certification (SFR), 2009
Pre-Foreclosure Certified Specialist (PSC), 2009
Certified Foreclosure Prevention Consultant, 2008
Accredited Buyer Representative (ABR), 2007
President, Santa Cruz Chapter, Women's Council of Realtors, 2006
Certified Residential Specialist (CRS), 2006
Chair, Santa Cruz Association of Realtors Housing Foundation, 2005
ePRO Technology Certification (ePRO), 2003
Graduate: Realtors Institute (GRI), 2002
California Real Estate Salesperson License, 2000
Real Estate Education
Fairhaven: A Fair Housing Simulation, 2023
Bias Override: Overcoming Barriers to Fair Housing, 2023
NAR, Realtor L.E.A.D. Vision course, 2022
Inman Town Hall for real estate leaders/members, 2020
Dakno REBoot Camp, 2019
CAR Instructional Development Workshop, 2018
Craig Proctor Real Estate Super Conference, 2018
NAR Broker Summit, 2017
Social Media Marketing World, 2017
List & Sell Investment Property, 2017
BOLD, A Life by Design, 2017
NAR Broker Summit, 2017
National Commercial Real Estate Training (NCREA), 2017
C.A.R. Certified Forms Trainer Course, 2016
BOLD, A Life by Design, 2016
Europe and International Real Estate, 2014
The Americas and International Real Estate, 2014
Asia/Pacific and International Real Estate, 2014
BOLD, A Life by Design, 2014
Global Real Estate, Transaction Tools, 2014
California Business Law, 2011
Global Real Estate, Local Markets, 2014
BOLD, A Life by Design, 2013
Real Estate Appraisal, 2011
Real Estate Economics, 2011
Real Estate Legal Aspects, 2011
California Business Law, 2011
Mortgage Loan Brokering & Lending, 2011
BOLD, A Life by Design, 2012
CoreLogic Valuation Certification, 2010
BOLD, A Life by Design, 2010
Blogging Boot Camp, 2008
Online Dominance Mentoring Program, 2008
Gaining Mind Over Market, 2008
Lead Generation, 36:12:3, 2007
KW Profit Camp, 2007
KW Listing Clinic, 2007
NLP, The Language of Sales, 2007
Seller Mastery in a Buyers Market, 2007
Make Your Own Market, 2006
KW Train the Trainer, 2006
List Your Buyers for Success, 2006
CRS-202, Effective Buyer Sales Strategies, 2006
Quantum Leap, 2006
WCR Leadership Training Academy, 2005
Quantum Leap, 2004
Business Development for Residential Specialist, 2004
Lorna Hines Listing Camp, 2003
Using Today's Technology to Capture your Market, 2003
Listing Strategies for the Residential Specialist, 2003
GRI, 96-Hour Real Estate Practice and Ethics, 2002
Real Estate Finance, 2000
Real Estate Practice Training, 2000
Principles of Real Estate, 2000
Real Estate Experience
California Independent Broker, 2018 to present
Keller Williams Realty~Cupertino, CA; Designated Broker, 2016-2018
Keller Williams Realty Group One~Sparks, NV; Broker Associate, 2015-2016
Keller Williams Realty~Santa Cruz, CA; Owner/Investor, 2004-2017
Keller Williams Realty~Santa Cruz, CA; Broker Assoc, 2012-2015
Keller Williams Realty~Santa Cruz, CA; Sales Assoc, 2004-2012
Coldwell Banker Jackson/Mann~Santa Cruz, CA; Sales Assoc, 2001-2004